We Become Cabin Men in Episode 170!
8/3/2020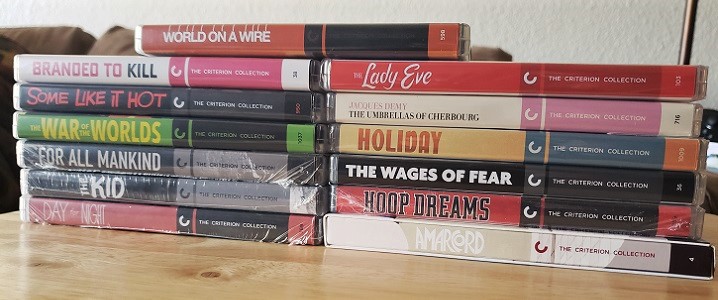 We have an old-fashioned chat in episode 170, where we just sit around and talk about things. But we bring topics (and editing), so we hope you find it as enjoyable a diversion as we did in these uncertain times.
Looks like our Chinese fans have finally taken note and decided to symbolically insult Ted Cruz rather than take any actual action against him. Effective? No. Fun? Most definitely!
Apparently, Topix (which you might remember from episode 116) was a website "where community members could go and post local news and gossip relevant to their own town" and "for your town's latest news and hottest takes". We can only assume they were run out of business by Nextdoor.
If you would like to murder computers, you can play the awkwardly punctuated 2000:1: A Space Felony here.
We mention an episode of Sherlock, so here's the relevant Wikipedia article. As of this post, it's also available on Netflix and we highly recommend it! Plus some info on Stalker and The Conqueror as it relates to crew members maybe getting cancer from the experience.
Dear listener, you too can listen to the Sparks album Adam mentions on YouTube for free! Although, if you're Swedish, I'm sure you already knew that.
We humbly propose that the East Lansing bar Harper's change its name to Super Spreaders.
Updates from Adam re: the Criterion Sale!
Good news update! I found "The War of the Worlds" (as the blog photo makes clear), and that's a story in itself! See, I'd been checking the Barnes & Noble website to see if any of the stores had gotten it back in stock, and I saw there was one, but it was out in Phoenix, like 40 minutes away. So I said to Brianne (it was her day off), "Aww, there's one in stock but it's 40 minutes away." And she said, "So? It'd be an excuse to get out of the apartment during this pandemic and go do something!" So I reserved it online, we took a nice leisurely drive to just north of Scottsdale, and I was able to pick it up! And when I did the guy working said, "This just came in, 'cos someone called asking for it yesterday and we didn't have it in stock." And then some old guy in I think a Korean War veteran hat was also standing in line, buying that Mary Trump book, and I smiled to myself. And then we listened to the first episode of the Sandman audio adaptation. Good times, good times. I didn't find Stalker though.