ALF's Special Christmas!!!!
12/24/2018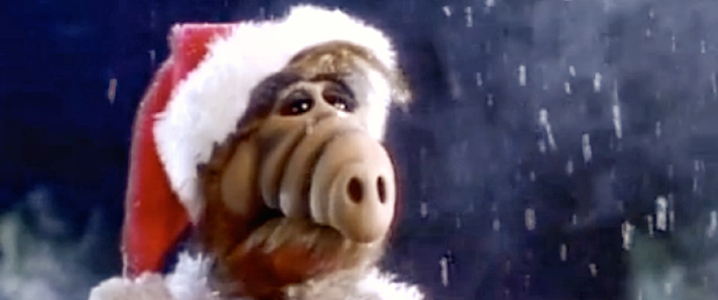 Welcome back, ALF-coholics! We've finally made it!! This week on ALF-a and Omega, Chip and I review "ALF's Special Christmas", my favorite episode of the series! This one also contains two of my "Top Five Most Heartwarming ALF Moments", but you'll have to wait for our end-of-the-year round up to see which moments those are. Which are YOUR favorite moments?? Send us some Tweets or Instagrams to let us know, or send your pick on a postcard to the usual P.O. box that we announce at the end of each show.
I'm sorry that it took this episode so long to get to you; I had some ransomware I had to deal with for several months. A very special THANK YOU to my parents who let me use their Mastercard to unlock my laptop! During the Holiday Season it's always good to remember that bad credit is temporary, but the love of your son is forever! <3
I am also proud to announce that in the New Year ALF-a and Omega is starting its very own Patreon account! We are hoping that we can reach our goal of $1500 per month so that we can continue to deliver content to you at the same stellar quality that you've become accustomed to. Guest fees for someone like "Dimebag" Dennis aren't cheap, and I've found that they also sometimes accidentally leave with my audio recording equipment. Oh well, it's really my fault for not telling him not to take it!