We Practice Proper Dental Hygiene in Episode 208!
1/17/2022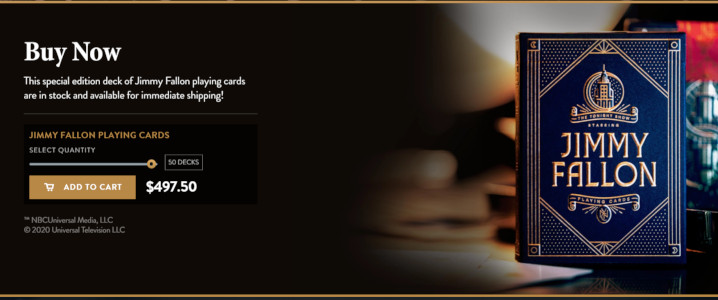 Everyone knows that Christmas Day begins on December 25 each year. But did you know that it doesn't end until Adam and Charlie release an episode recounting their gifts? Just be glad that it lasted less than a month this year!
We didn't Photoshop that blog photo: you can actually buy those Jimmy Fallon cards online. Limit 50 per credit card (more than that and the purchase will be flagged as suspicious by the credit card company).
Even if Bill Knapp's is gone as a restaurant, the Bill Knapp's name lives on as an outlet bakery in Saline, MI. Oh, and maybe the name lives on, like, through the actual family too. That's always a possibility.
Dan Hess has a tajine, which means he's inviting us all over for dinner, we presume. And maybe after we can play a board game that isn't Resident Evil 2.
Mickey Mouse tried to commit suicide back in the 30's, as we're pretty sure we've mentioned before. We're glad he didn't though! Just think of all the IP we would have been robbed of over the years!