We Get So Large We Fall Asleep in Episode 205!
12/6/2021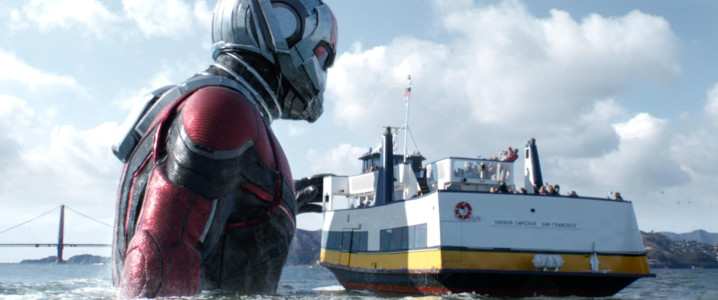 It's been almost one year since we reviewed Ant-Man for our Merry Marvel Movie March, so is it coincidence that episode 205 is a review of Ant-Man and the Wasp? We dare you to disprove it!
Paul Rudd is officially People's Sexiest Man Alive. It was announced on "The Late Show with Stephen Colbert" in two segments, which makes it all the more sexy.
We don't make comments about seemingly unrelated Marvel characters during the podcast without proper reference material. To that end, read about Sentry.
The Quantum Realm works because... it just does. It may be based on the Microverse, which explains some things but not others. Man, if Charlie can "just go with it", why are you asking questions anyway??
If you're interested in seeing the completely digital end-credit sequence from Ant-Man and the Wasp again, you can do so here.