We Fall for a Long Time in Episode 238!
3/13/2023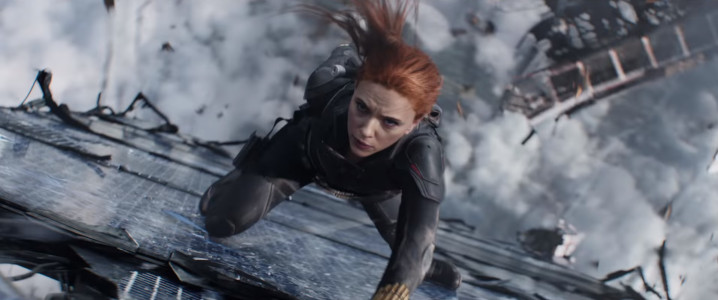 Welcome back to Merry Marvel Movie March Madness! You only get two episodes in a row this year, but we do kick off Phase 4 of the MCU with an episode about Black Widow.
Here's an article with some pictures of Black Widow's comic look through the years. And here's the Wikipedia article about the comic version of Taskmaster!
Adam mentions in the podcast that Disney announced a less packed schedule for the MCU coming up; here's the source on that. And in case you want to know what movies precisely ended up on Disney+ Premier Access back in the dark days of the pandemic, TechRadar has you covered.
Even though the lawsuit brought by Scarlett Johansson was compelling in a car-wreck sort of way, we now have the benefit of hindsight to know it was what we suspected all along - PR posturing for leverage in an eventual settlement.
And because Charlie mentioned it in the podcast, and we'll never pass up an opportunity to reuse this gif: