We Unleash the Balrog Surtur in Episode 195!
7/19/2021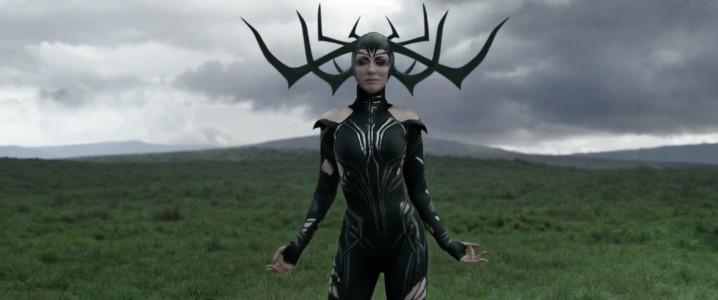 Who knew that destroying a whole world could be this much fun? Taika Waititi, that's who! We're of course referring to 2017's Thor: Ragnarok, which we reviewed for the 59th installment of our Merry Marvel Movie March.
AMC may not be doing so well, even with much better box office numbers now that some folks are going back to the movies. And Disney/Marvel is paving the way! [Late-breaking edit: Well, maybe; this weekend's box office reports include some rather telling omissions regarding Black Widow, which may therefore point in the other direction. AMC has their fingers crossed!]
Some background on World War Hulk, which we've provided mainly as an excuse to include the Mini Marvels comics that best sum up the impetus behind Planet Hulk.
Who else wants to see a Mark Ruffalo and Tom Holland host a show where they accidentally spoil every movie they review? There, we put that out in the universe!
Tessa Thompson doesn't seem to think Disney had ulterior motives for cutting Valkyrie's lesbian love scene from the film. Since then her character has been officially confirmed as LGBTQ+ (although, as with all things regarding LGBTQ+ representation in Disney films, we'll believe it when we see it (and don't blink and miss it)).
As per Kevin's recommendation, Team Thor Part 2 and Team Darryl.
It's hard to have a conversation with us and not mention Tim and/or Eric. Here's the background on the fallout of the Electric Sun Festival in case you missed it (and if you're still alive, you probably didn't attend).